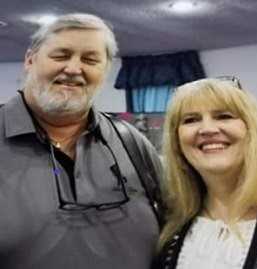 Evangelist JoAnna & Randy Herndon
Nov 18 & 19, 2022 @ 7:00 pm
Nov 20, 2022 @ 10:30 am & 6:00 pm
JoAnna Coe-Herndon is the daughter of legendary Healing Evangelist Jack Coe Senior. She and her husband Randy bring a life changing message of salvation, hope, healing and restoration through faith in the Name of our Lord Jesus Christ.
The Lord has imparted to JoAnna spiritual gifts identical to that of her father and given her a relevant message for this end-time generation.
JoAnna and Randy believe God has called them to awaken the church to it's need for true revival. Their messages are designed to inspire Godly repentance and ignite a passion to reach the lost with the love of Jesus Christ.
In every revival service lives are radically Transformed. The sick are healed, souls are saved and we encounter the presence of the Living God.